Mix has always considered national and international exhibitions as one of the most important ways for presenting its innovations and for meeting customers and operators on the market.
The constant taking part to main exhibitions, which involves the whole MIX Sales Department, has brought a great prominence to the group, because of the offered service and of the products' range.
In the area EXHIBITIONS you can see some photos concerning many exhibitions to which the group has taken parts in these last years.
Today MIX is synonymous for quality products and service, and good image.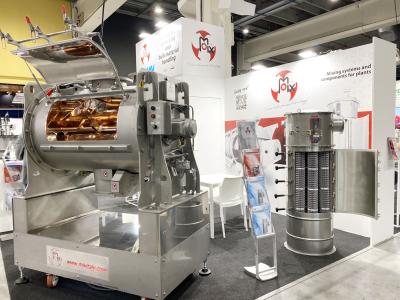 SOLIDS PARMA 2023
Parma (Italy)
/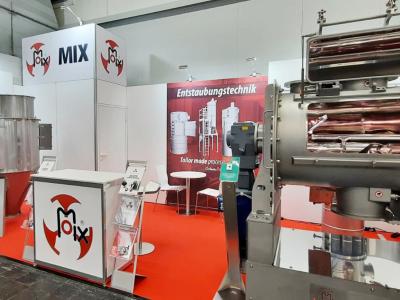 SOLIDS DORTMUND 2023
Dortmund (Germany)
/
CFIA 2023
Rannes (Francia)
/
VRAC-TECH 2022
Le Mans (Francia)
/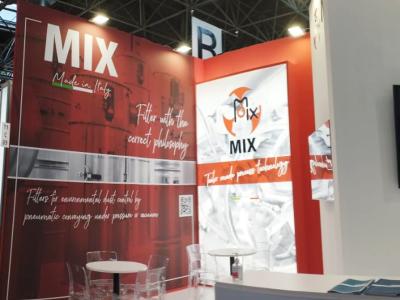 K 2022
Düsseldorf (Germania)
/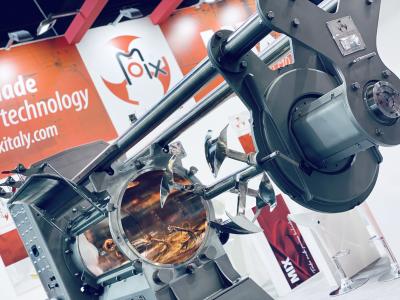 POWTECH 2022
Norimberga (Germania)
/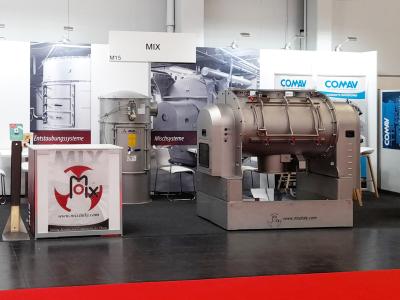 SOLIDS 2022
Dortmund (Germany)
/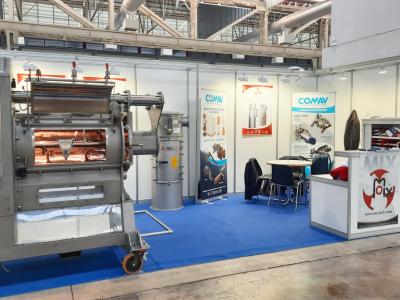 EXPOSOLIDOS 2022
Barcellona (Spagna)
/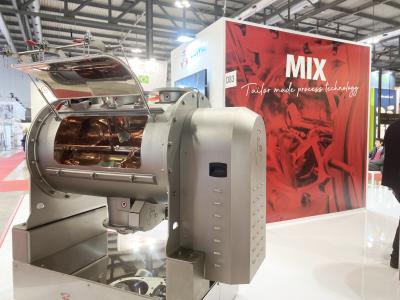 IPACK-IMA 2022
Milano (Italy)
/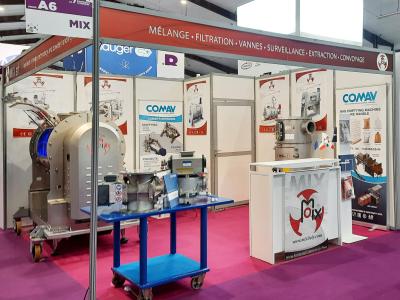 CFIA 2022
Rannes (Francia)
/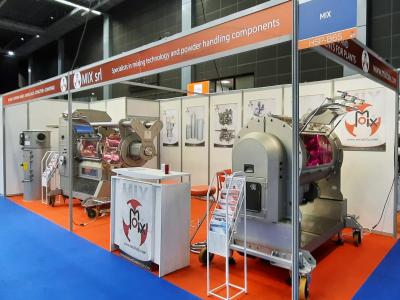 VRACTECH 2021
Mâcon (Francia)
/
CFIA 2021
Rennes (Francia)
/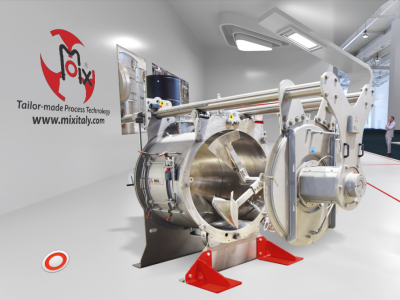 EXPOSOLIDOS 2021
Virtual
/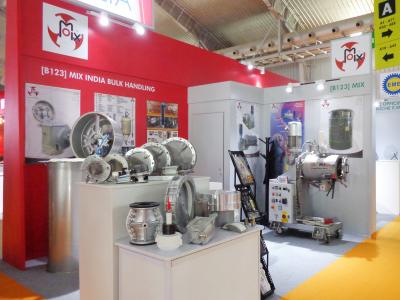 EXCON 2019
Bangalore (India)
/
VRACTECH 2019
Le Mans (Francia)
/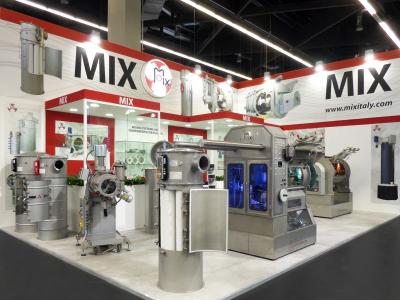 POWTECH 2019
Norimberga (Germania)
/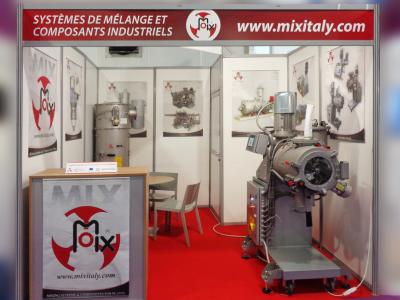 CFIA 2019
Rennes (Francia)
/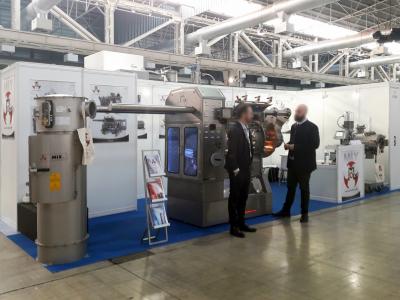 EXPOSOLIDOS 2019
Barcellona (Spagna)
/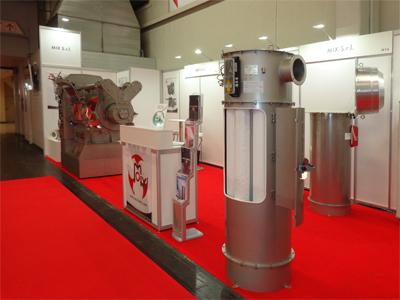 SOLIDS 2018
Dortmund (Germany)
/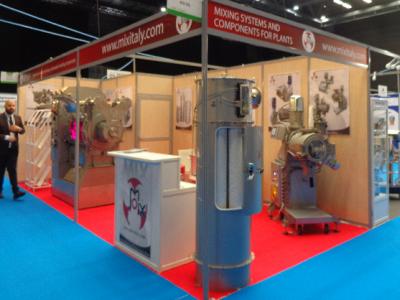 VRAC TECH 2018
Mâcon (France)
/
CFIA MAROC 2018
Casablanca (Marocco)
/
FARETE 2018
Bologna (Italy)
/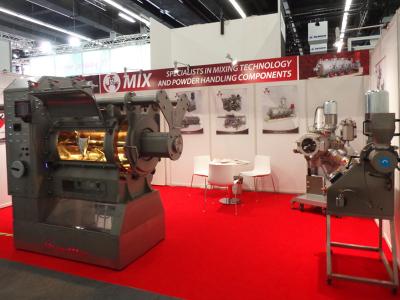 ACHEMA 2018
Frankfurt (Germany)
/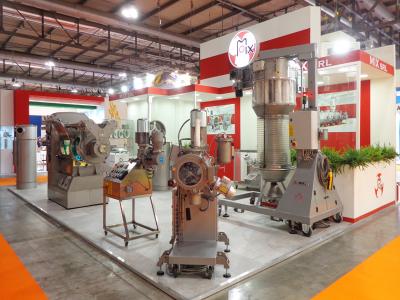 IPACK - IMA 2018
Milano (Italy)
/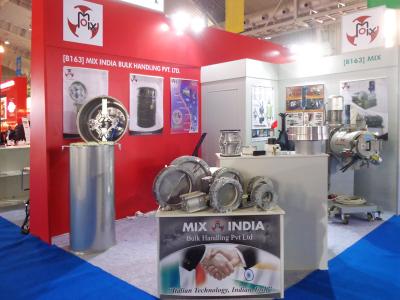 EXCON 2017
Bangalore (India)
/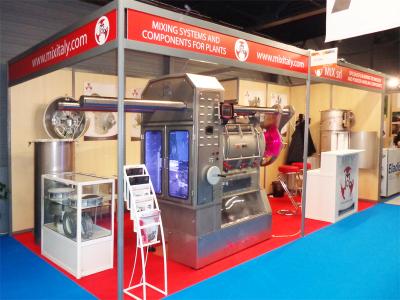 VRAC TECH 2017
Le Mans (France)
/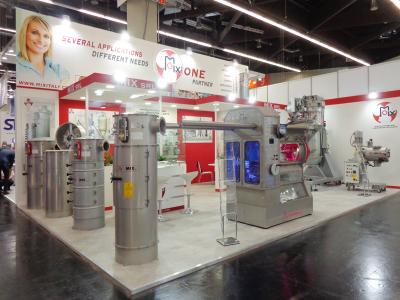 POWTECH 2017
Nuremberg (Germania)
/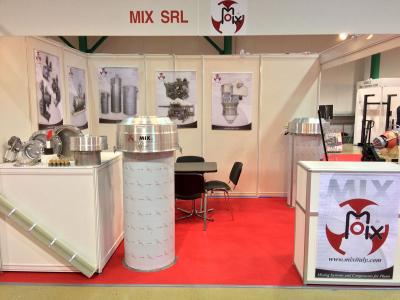 SOLIDS RUSSIA 2017
Moscow (Russia)
/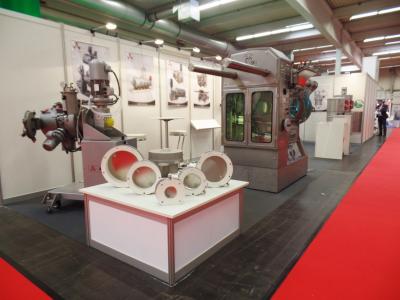 Schüttgut 2017
Dortmund (Germany)
/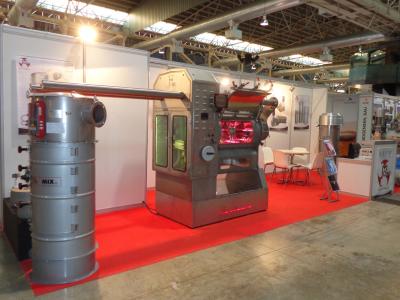 Exposolidos 2017
Barcelona (Spain)
/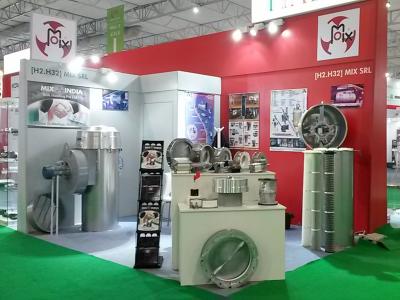 Bauma Conexpo 2016
Delhi (India)
/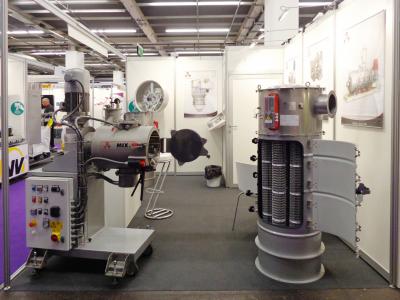 Schüttgut Basel 2016
Basel (Switzerland)
/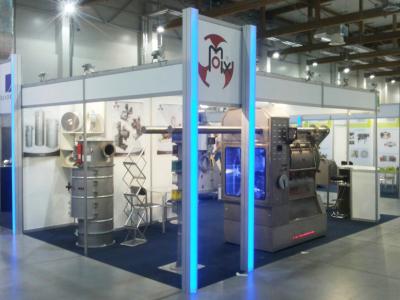 Symas Krakow 2016
Krakow (Poland)
/
Vrac Tech Expo 2016
Le Mans (France)
/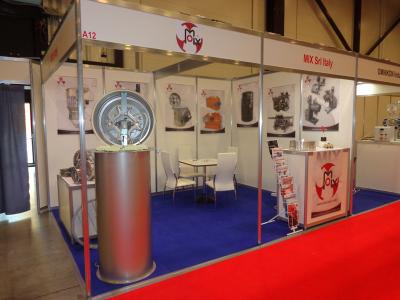 Solids Russia 2016
St. Petersburg (Russia)
/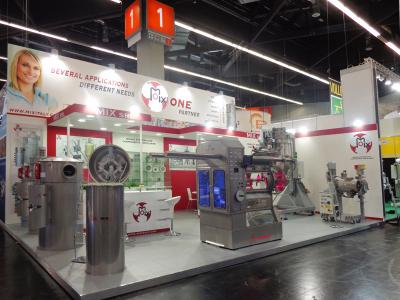 Powtech 2016
Nurnberg (Germany)
/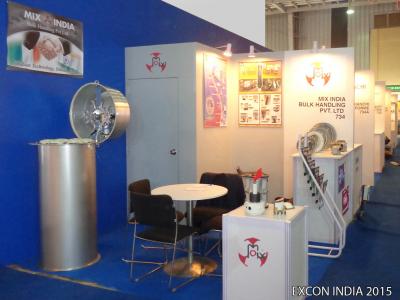 Excon 2015
Bangalore (India)
/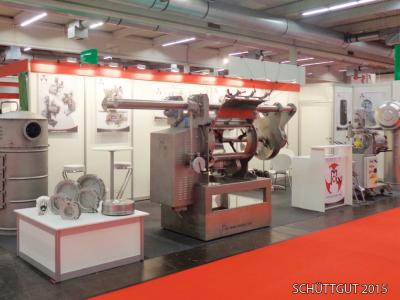 Schüttgut 2015
Dortmund (Germany)
/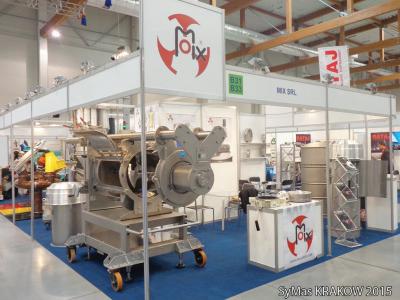 Symas 2015
Krakow (Poland)
/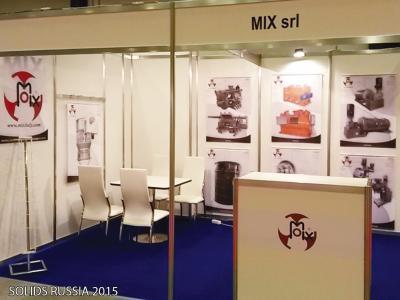 Solids Russia 2015
St. Petersburg (Russia)
/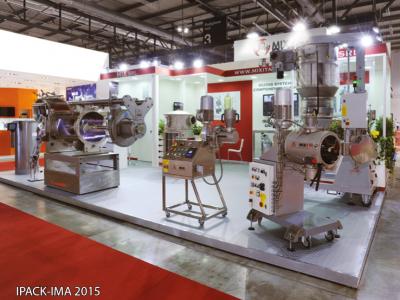 Ipack - Ima 2015
Milano (Italy)
/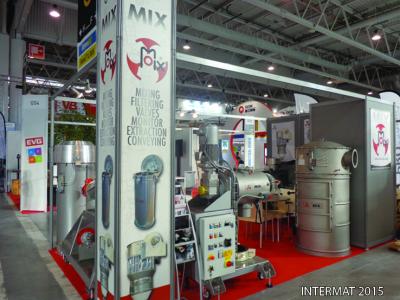 Intermat 2015
Paris (France)
/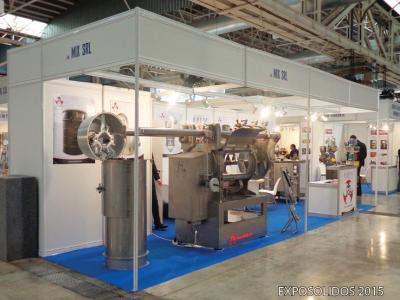 Exposolidos 2015
Barcelona (Spain)
/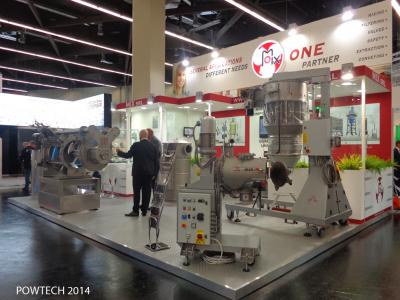 Powtech 2014
Nuremberg (Germany)
/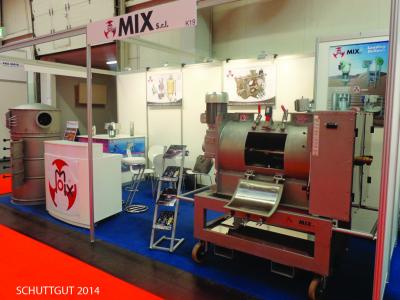 Schüttgut 2014
Dortmund (Germany)
/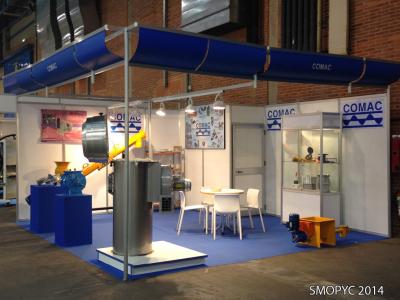 Smopyc 2014
Saragoza (Spain)
/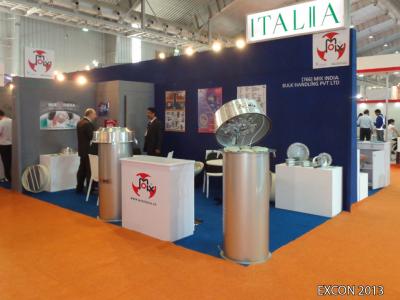 Excon 2013
Bengaluru (India)
/
Solids 2013
Rotterdam (Netherlands)
/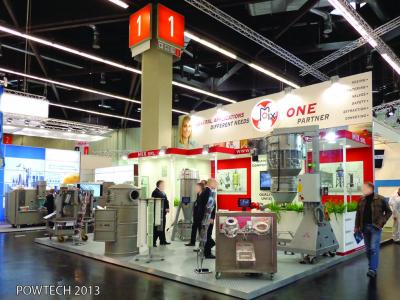 Powtech 2013
Nuremberg (Germany)
/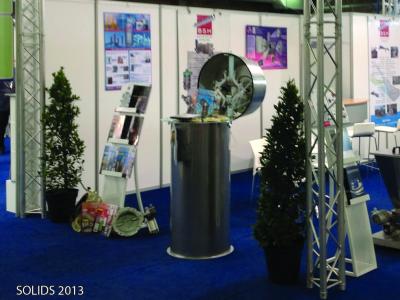 Solids 2013
Antwerp (Belgium)
/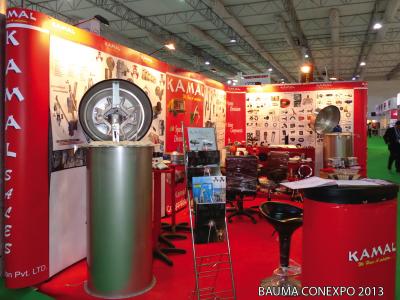 Bauma Conexpo 2013
Mumbai (India)
/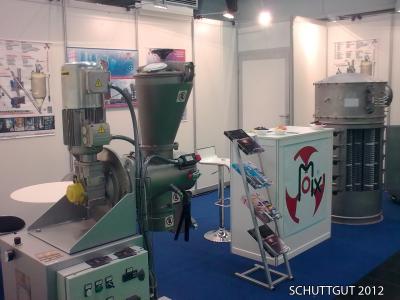 Schüttgut 2012
Dortmund (Germany)
/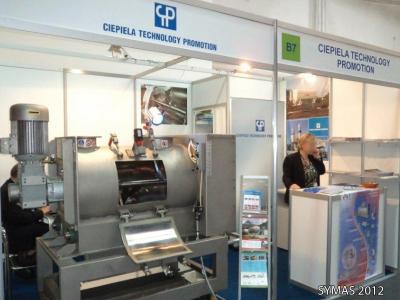 Symas 2012
Krakow (Poland)
/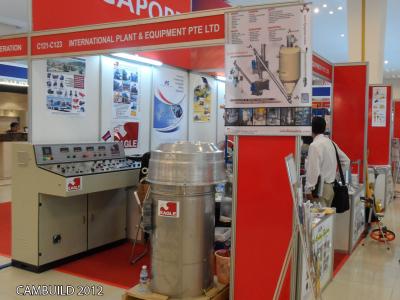 Cam-build 2012
Cambogia
/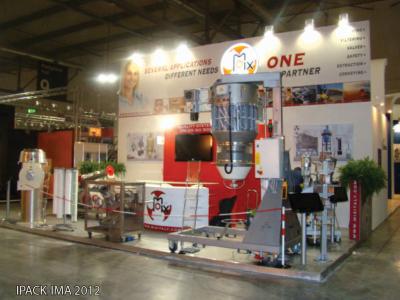 Intermat 2012
Milano (Italy)
/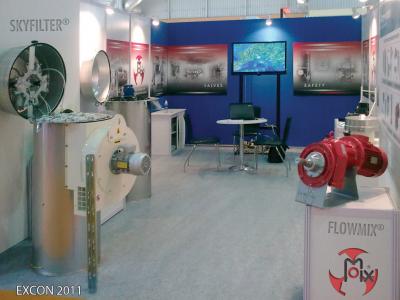 Excon 2011
Bengaluru (India)
/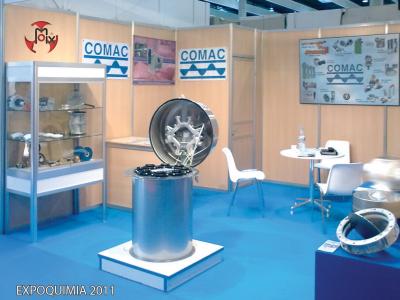 Expoquimia 2011
Barcelona (Spain)
/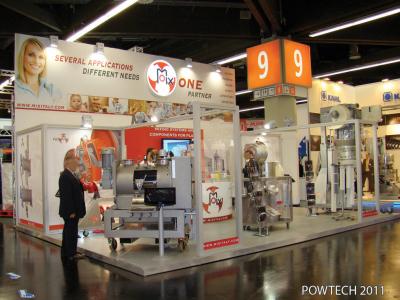 Powtech 2011
Nuremberg (Germany)
/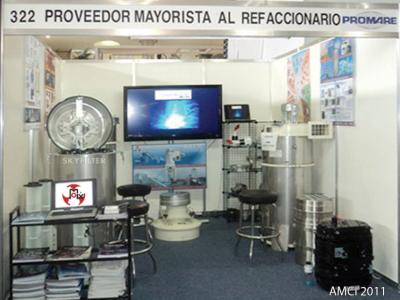 AMCI 2011
Mexico City (Mexico)
/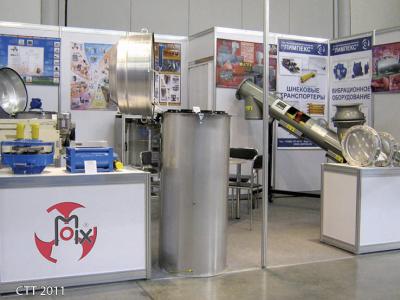 CTT 2011
Moscow (Russia)
/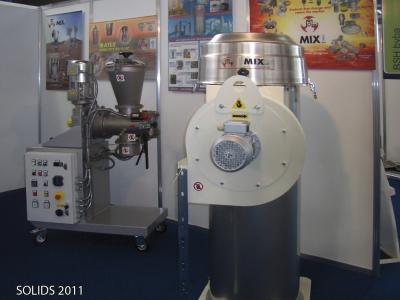 Solids 2011
Anversa (Belgium)
/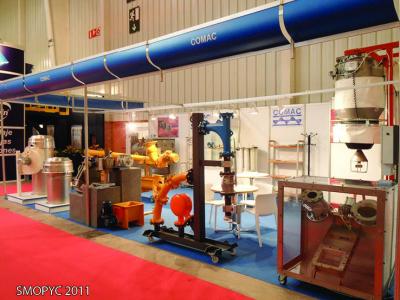 Smopyc 2011
Saragoza (Spain)
/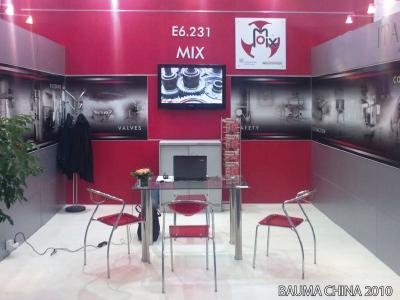 BAUMA CHINA 2010
Shanghai (Shanghai)
/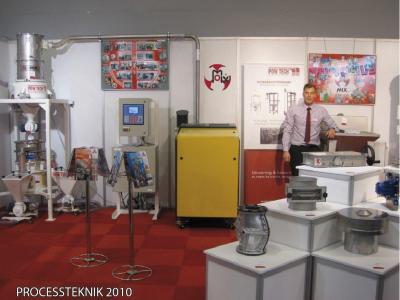 PROCESSTEKNIK 2010
Goteborg (Svezia)
/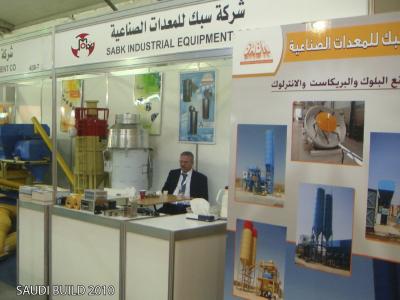 SAUDI BUILD 2010
Riyadh (Saudi Arabia)
/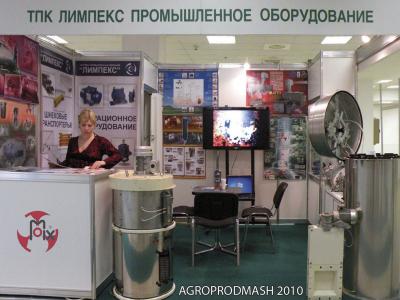 AGROPRODMASH 2010
Moscow (Russia)
/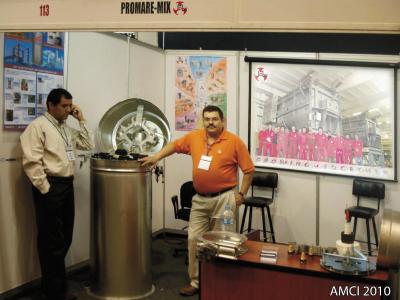 AMCI 2010
Monterrey (Mexico)
/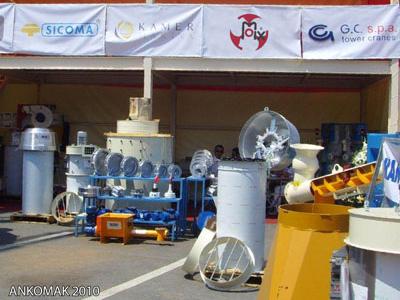 ANKOMAC 2010
Istanbul (Turkey)
/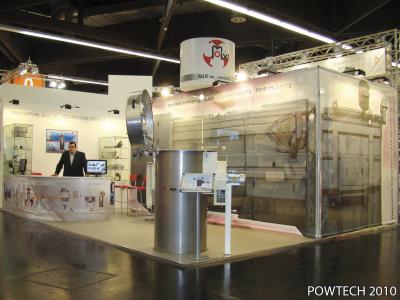 POWTECH 2010
Nürnberg (Germany)
/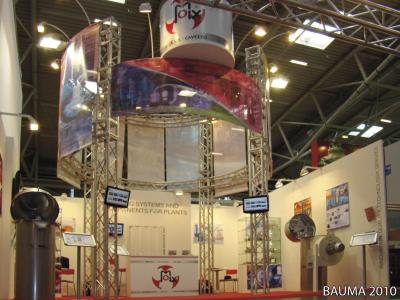 BAUMA 2010
Munich (Germany)
/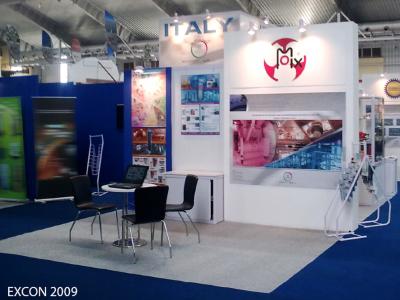 EXCON 2009
Bangalore (India)
/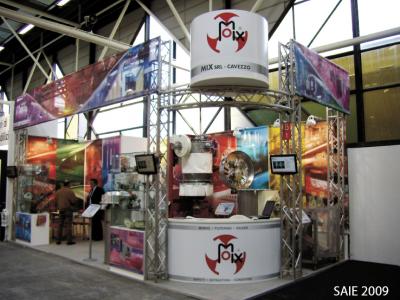 SAIE 2009
Bologna (Italy)
/
SAUDI BUILD - SAUDI STONE 2009
(Saudi Arabia)
/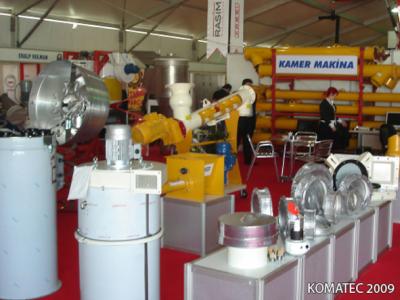 KOMATEC 2009
Ankara (Turkey)
/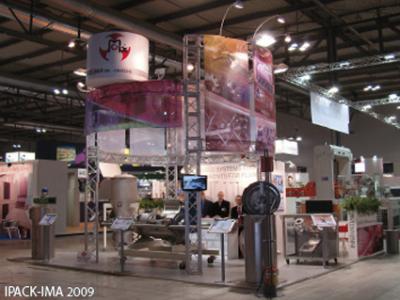 IPACK-IMA 2009
Milano (Italy)
/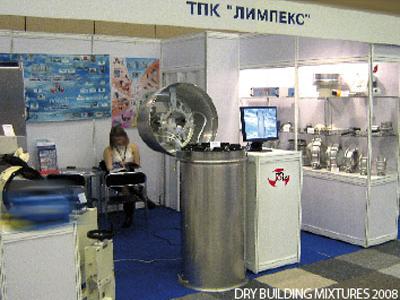 DRY BUILDING MIXTURES 2008
Moscow (Russia)
/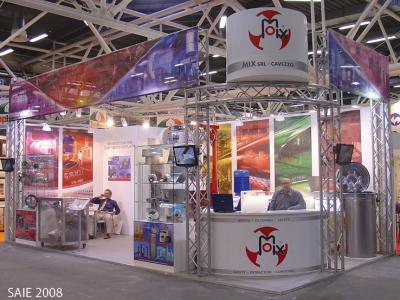 SAIE 2008
Bologna (Italy)
/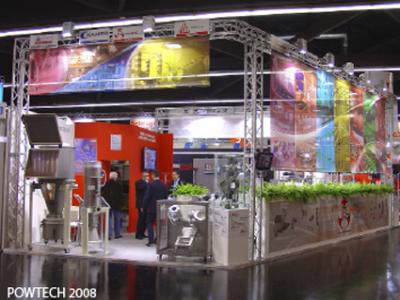 POWTECH 2008
Nürnberg (Germany)
/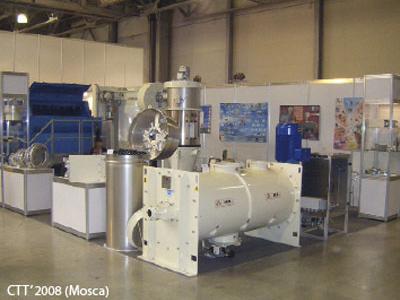 CTT 2008
Moscow (Russia)
/
CONCRETE 2008
Istanbul (Turky)
/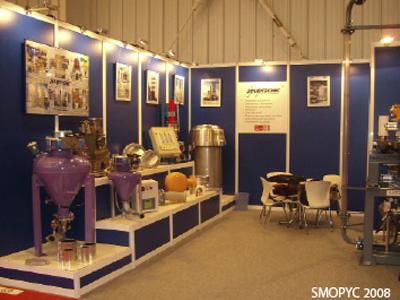 SMOPYC 2008
Zaragoza (Spain)
/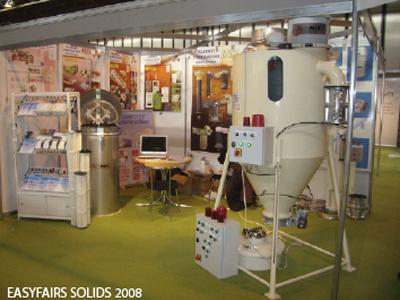 EASYFAIRS SOLIDS 2008
Birmingham (England)
/
PROCESS VRAC 2008
Rouen (France)
/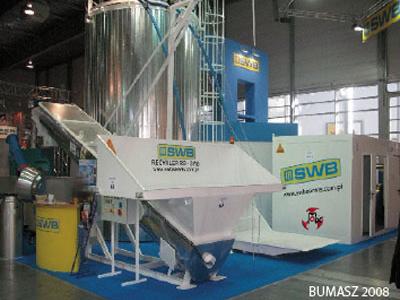 BUMASZ 2008
Poznan (Poland)
/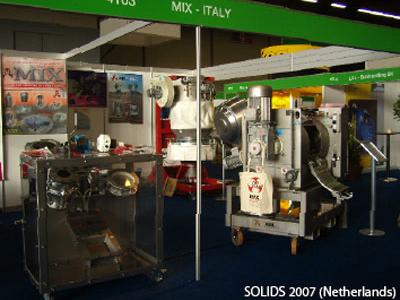 SOLIDS (NETHERLANDS) 2007
Rotterdam (Netherlands)
/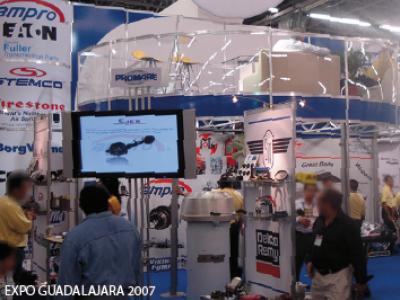 EXPO GUADALAJARA 2007
(Mexico)
/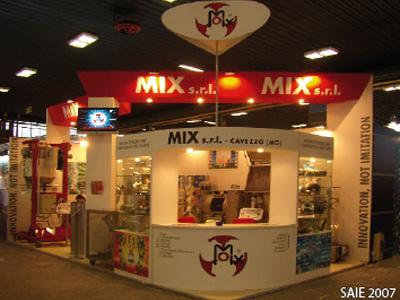 SAIE 2007
Bologna (Italy)
/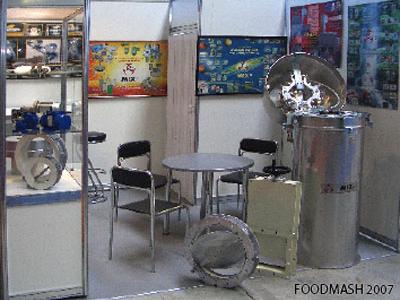 FOODMASH 2007
Ekaterinburg (Russia)
/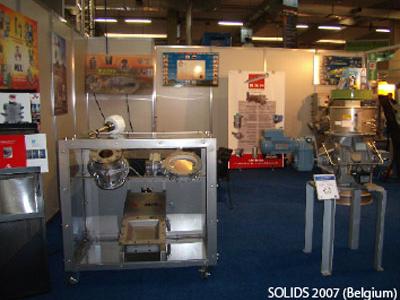 SOLIDS (BELGIUM)2007
Antwerp (Belgium)
/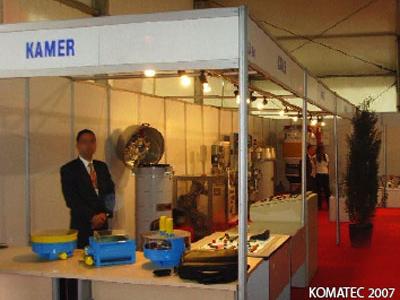 KOMATEC 2007
Ankara (Turkey)
/
BAUMA 2007
Munich (Germany)
/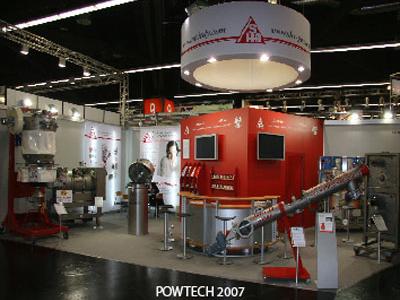 POWTECH 2007
Nürnberg (Germany)
/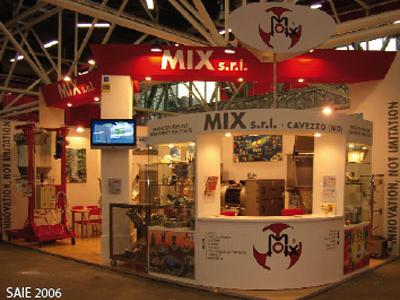 SAIE 2006
Bologna (Italy)
/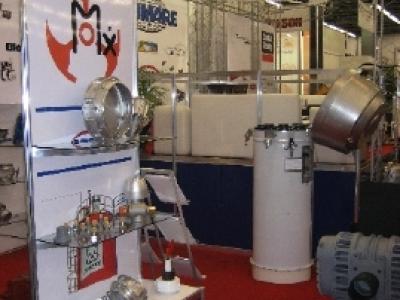 EXPO GUADALAJARA 2006
Guadalajara (Mexico)
/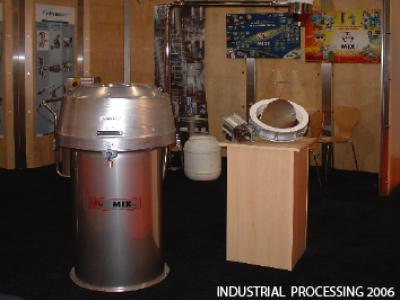 INDUSTRIAL PROCESSING 2006
Utrecht (Netherlands)
/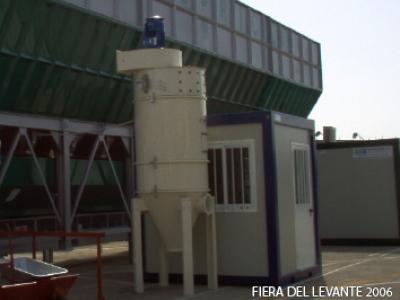 FIERA DEL LEVANTE 2006
Bari (Italy)
/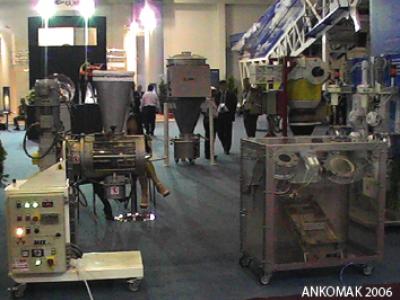 ANKOMAK 2006
Istanbul (Turkey)
/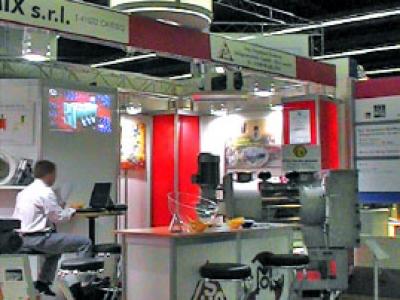 ACHEMA 2006
Frankfurt (Germany)
/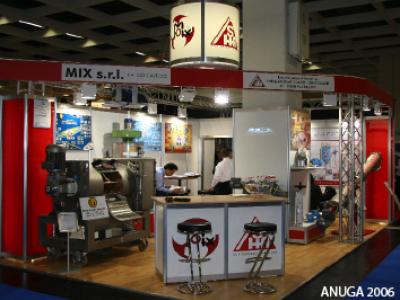 ANUGA 2006
Cologne (Germany)
/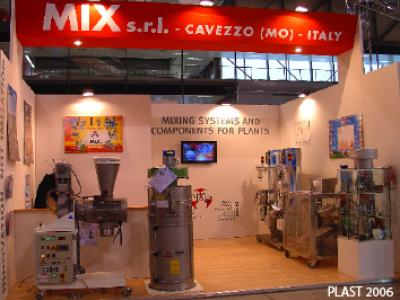 PLAST 2006
Milan (Italy)
/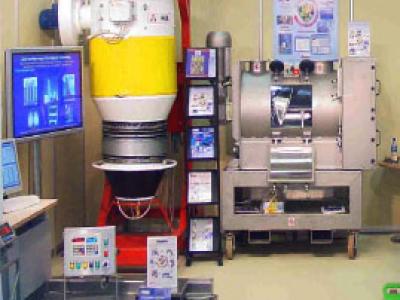 AGROTICA 2006
Salonicco (Greece)
/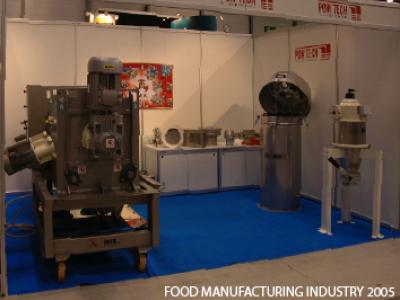 FOOD MANUFACTURING INDUSTRY 2005
Tampere (Finland)
/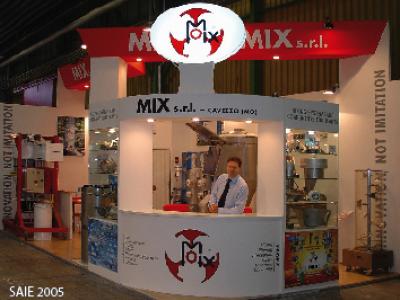 SAIE 2005
Bologna (Italy)
/
POWTECH 2005
Nürnberg (Germany)
/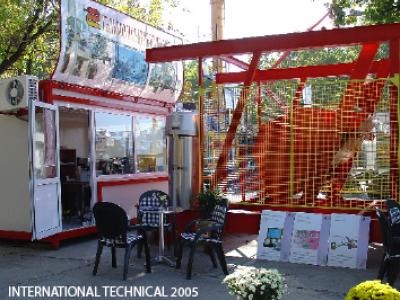 INTERNATIONAL TECHNICAL 2005
Plovdiv (Bulgaria)
/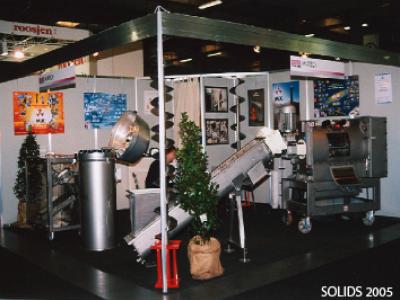 SOLIDS 2005
Antwerp (Belgium)
/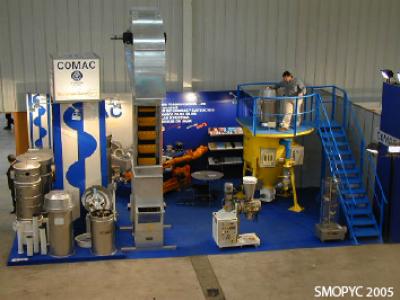 SMOPYC 2005
Zaragoza (Spain)
/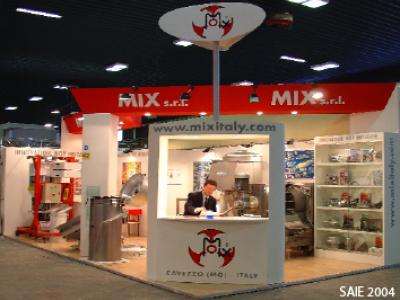 SAIE 2004
Bologna (Italy)
/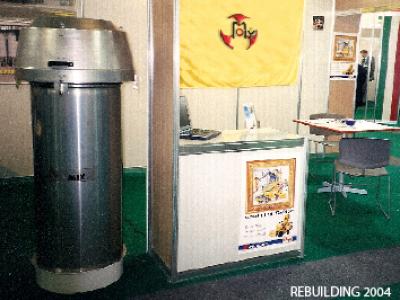 REBUILDING 2004
Mishref (Kuwait)
/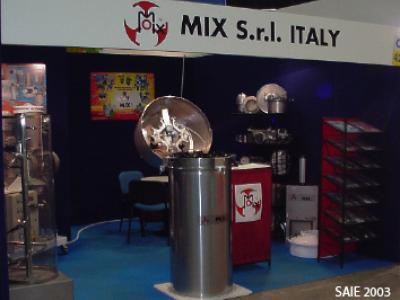 SAIE 2003
Bologna (Italy)
/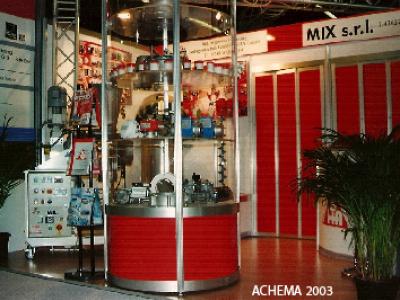 ACHEMA 2003
Frankfurt (Germany)
/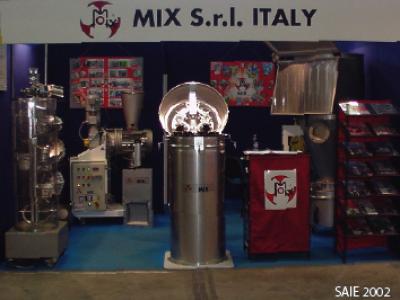 SAIE 2002
Bologna (Italy)
/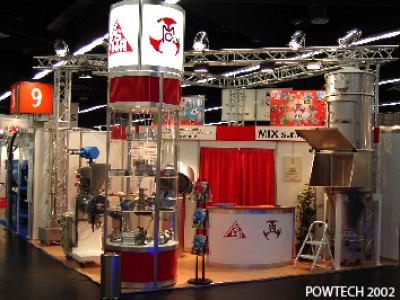 POWTECH 2002
Nürnberg (Germany)
/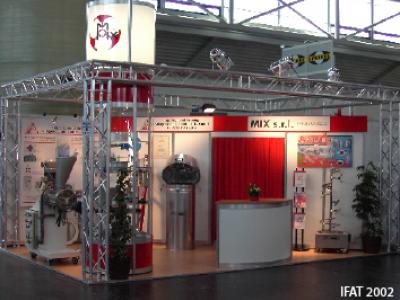 IFAT 2002
Munich (Germany)
/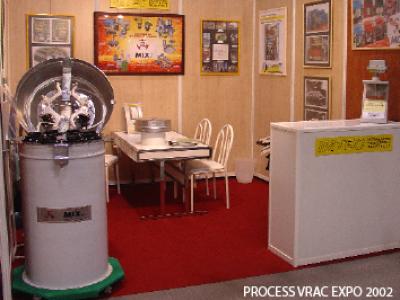 PROCESS VRAC EXPO 2002
Lyons (France)
/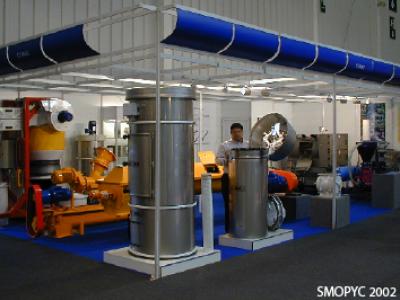 SMOPYC 2002
Zaragoza (Spain)
/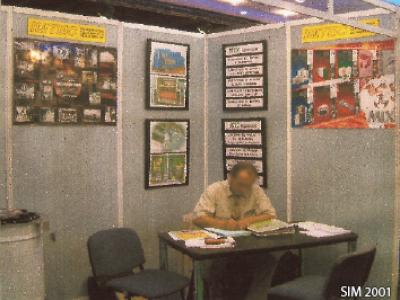 SIM 2001
Marseilles (France)
/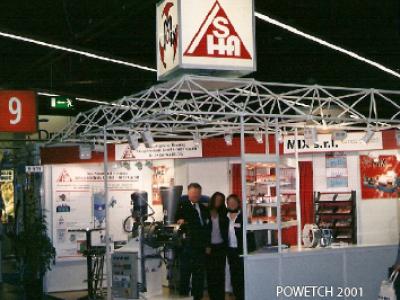 POWTECH 2001
Nürnberg (Germany)
/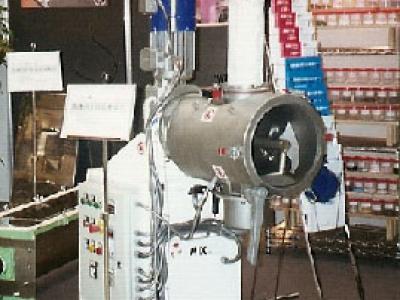 POWTECH 2000
Osaka (Japan)
/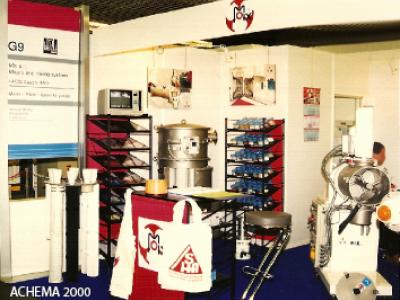 ACHEMA 2000
Frankfurt (Germany)
/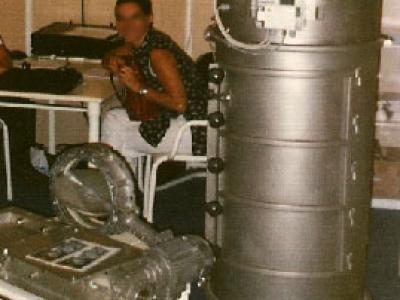 INFOVRAC 2000
Paris (France)
/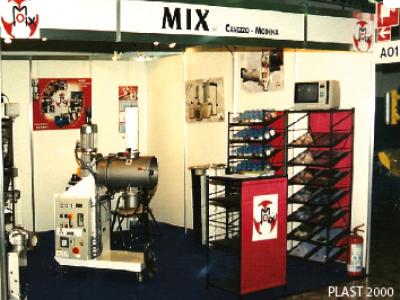 PLAST 2000
Milan (Italy)
/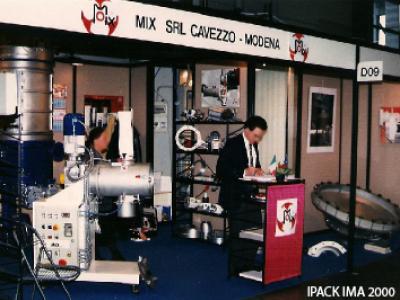 IPACK IMA 2000
Milan (Italy)
/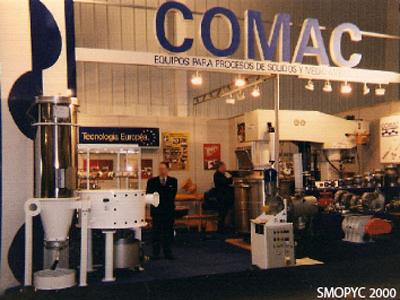 SMOPYC 2000
Zaragoza (Spain)
/